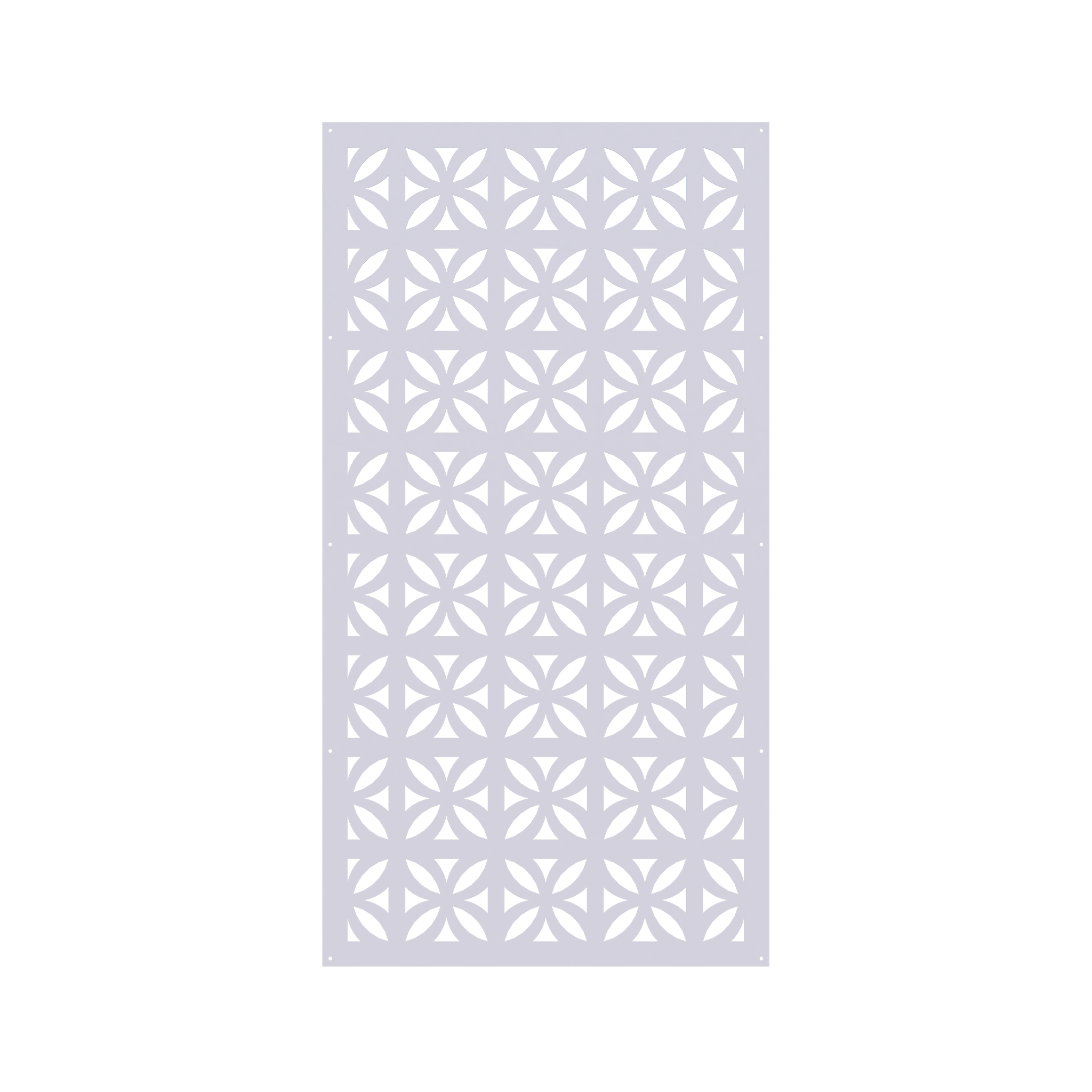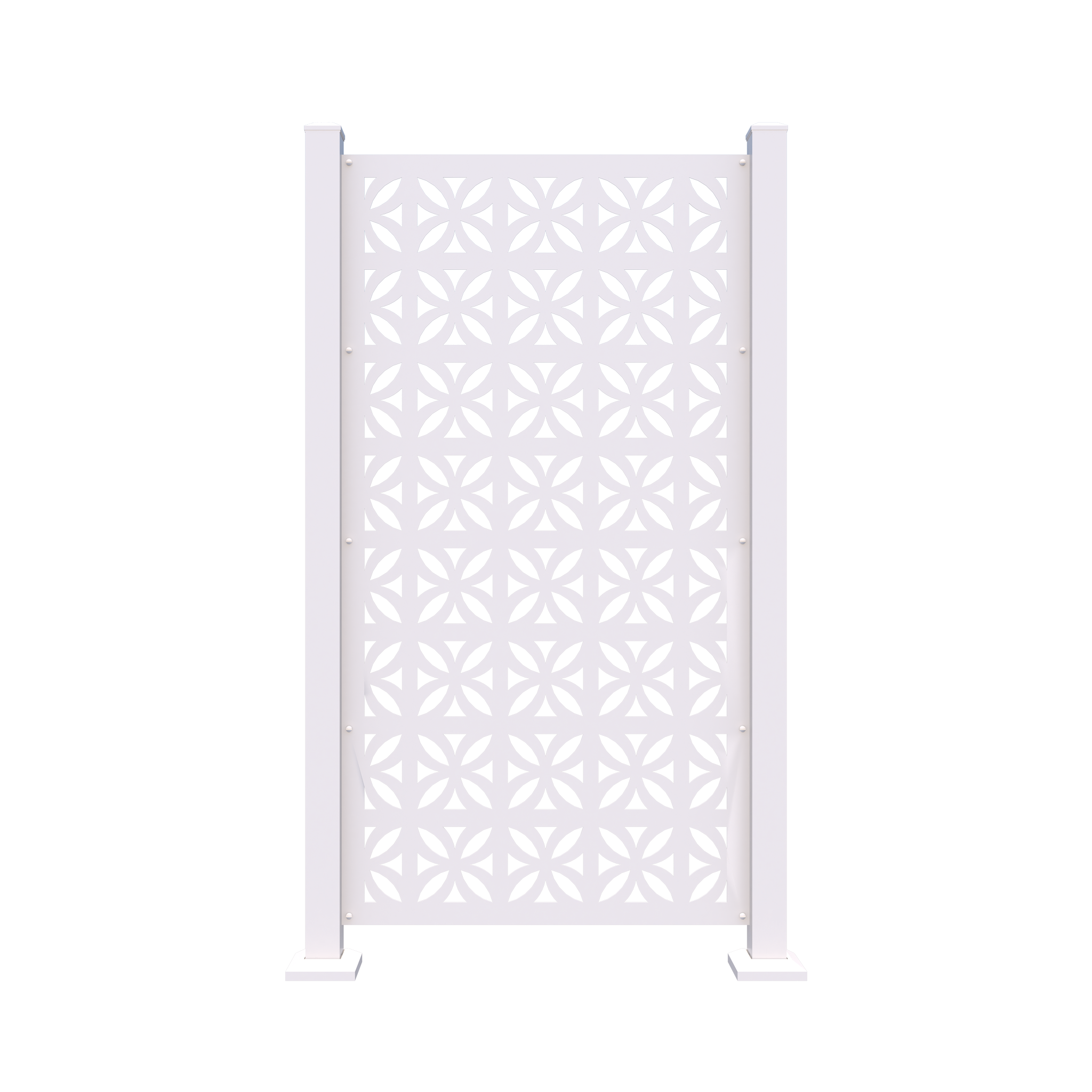 Privacy Screen (Breeze)
Elevate your backyard with our privacy screens. HIDEAWAY's modular design makes creating your private retreat easy and enjoyable.
Overall Size: 36" W x 68" H
What's Included:
Standard Privacy Screen
*Posts & Brackets (with hardware) sold separately.
---
Product Specifications
Discover the brilliance of HIDEAWAY's modular design. Our screens offer an easy DIY assembly, ensuring you can effortlessly transform your space into a secluded haven. Whether you're enhancing your backyard or a commercial area, HIDEAWAY's modular approach guarantees a seamless and aesthetically pleasing solution.
ASSEMBLY REQUIRED
See Product Manual for more information.
LOOKING FOR CUSTOM SIZING? CLICK HERE!
Material
Industrial Grade Aluminum
Details
Ease of Assembly: Engineered for simple DIY setup with a comprehensive manual, ensuring a hassle-free installation experience.
Aesthetic Appeal: Boasts a modern design, perfect for adding a stylish and contemporary touch to both outdoor and indoor spaces.
Functional Benefits: Offers privacy while allowing natural light and air flow, making it an ideal choice for enhancing patios, balconies, and garden areas.
UV Protection: The powder coating and pre-treatment process provide superior UV protection, ensuring the screens retain their color and finish over time.
Rust-Free: Constructed from high-quality aluminum, these planters are guaranteed never to rust, making them a durable choice for any climate.
Warranty
Coverage: Limited Lifetime Warranty for original purchasers on outdoor lifestyle products (including planters, screens, and mounting hardware) manufactured from aluminum.
Performance: Ensures structural and mechanical soundness and maintains appearance over time.
Warranty Period: Valid from the date of purchase throughout the lifetime of the product.
Remedies: HIDEAWAY, at its discretion, will either replace the defective product/components or refund the purchase price.
View Warranty
Product Care information
To ensure the longevity of your privacy planters and maintain their coverage under our limited lifetime warranty, please follow these care instructions diligently:
Regularly rinse the screens with water to keep them free from dirt and debris.
For tougher stains, mild dish soap can be used to gently clean the surfaces.
By adhering to these care guidelines, you'll enjoy your privacy screens for many years and have the peace of mind that our comprehensive lifetime warranty protects it.
Need To Go Custom?
Choose an option below.
Custom Width
HIDEAWAY custom width size screens are 68" H and made to order based on your selected stock design and width. Screens ship within 3-4 weeks and delivery times are typically 7-10 business days.
Fully Custom
Create the space you've always wanted with a custom design and size up to 6' x 12'. Learn more by filling out a short form; our design team will be in touch within 24 hours to get you started.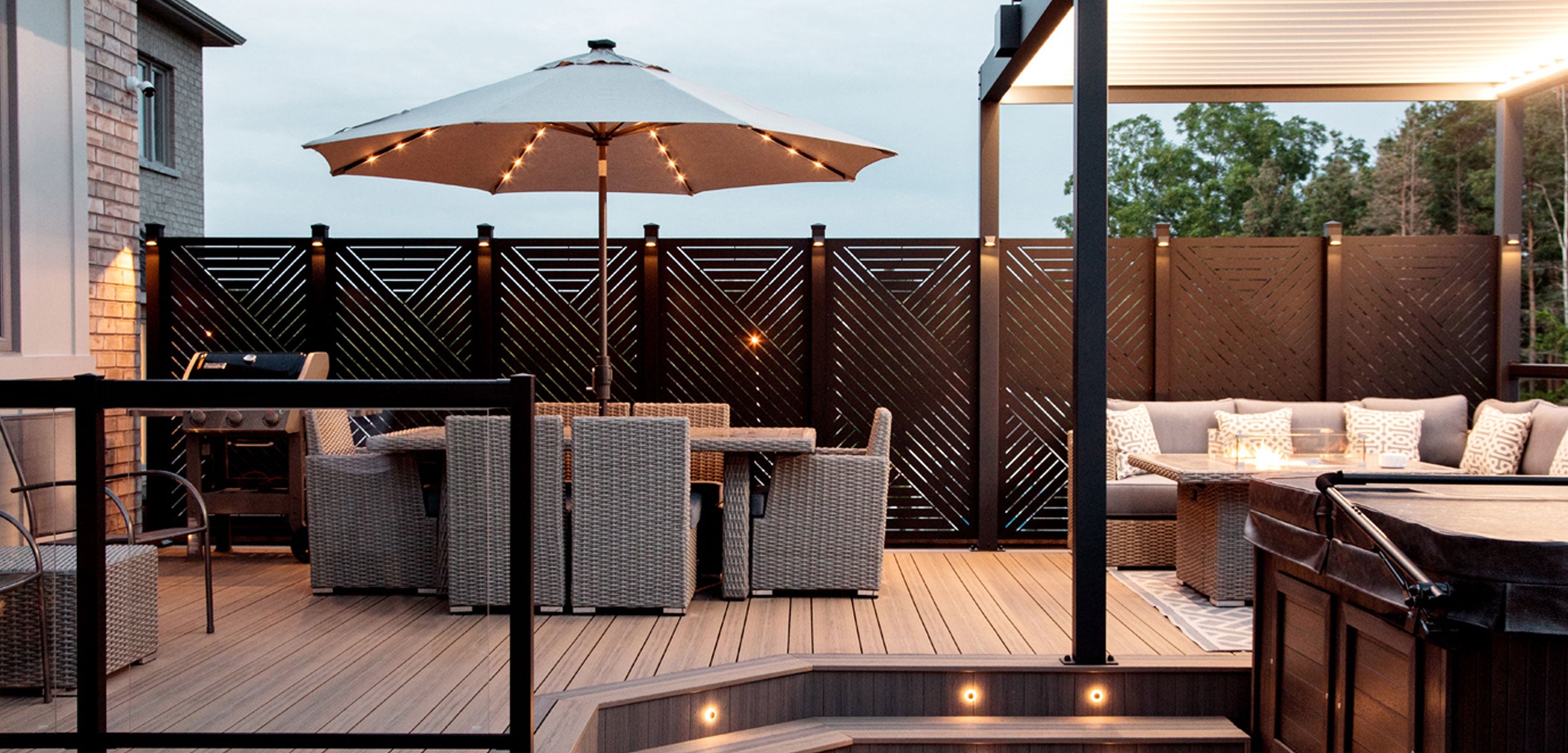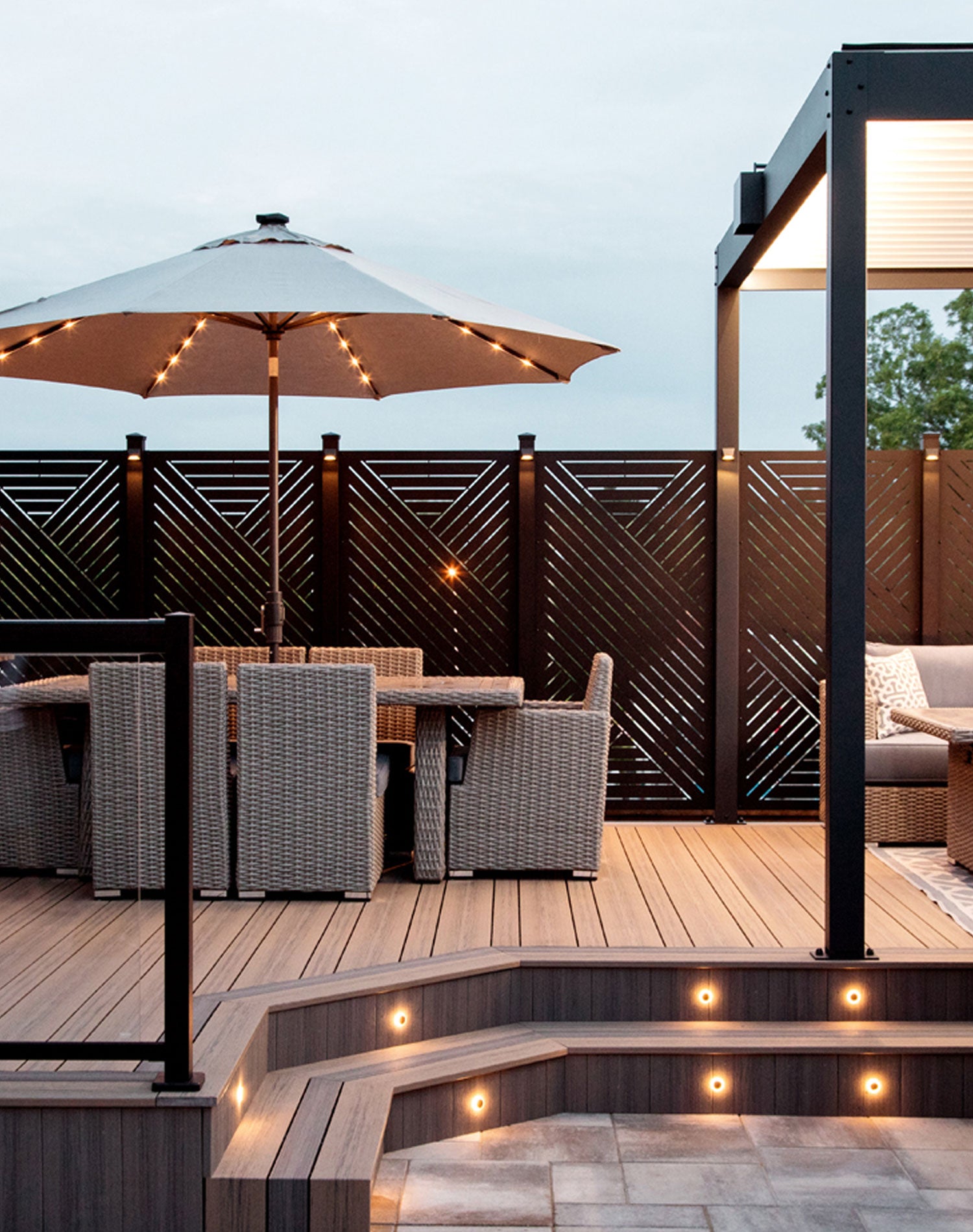 Hideaway Screen Panel
A beautifully eye-catching and durable finish, with a lightweight, sleek design. (HEXX in White)
Mounting Brackets
Hideaway Mounting Brackets allow you to easily mount your Hideaway Privacy Screen Panels to our Hideaway Mounting Posts.
Posts
Hideaway Mounting Posts are an easy to install option to mount your Hideaway Privacy Screen Panels to. (Top Caps and Base Cover are included)
This product has no reviews yet.
This product has no reviews yet.